With the new colour announced in the Rainbow Scrap Challenge, I dug out my bag of blue scraps and made a start on my quarter log cabin blocks.
I made these ones in a couple of hours, ducking in and out of the sewing room while I was cooking dinner. Other than the scrappiness, I love that these blocks don't require a lot of brain power.
My (OMG) goal with Elm Street Quilts for this month is to finish a few more quarter log cabin blocks as well as the hexagon blocks as I've made for previous months.
The goal is to stick with light and bright blues this month, so I'm thinking there may be a darker blue month later in the year. I have a fair few blue scraps but I have a LOT more turquoise/aqua scraps (my favourite) so I've tried to seperate the scraps and concentrate on the light blues without being swept away in a sea of turquoise.
A few weeks ago, I ordered some fabric from the Fat Quarter Shop and I was very pleased to have it arrive here late last week. Their Bella solids were on sale, so I used some of my glass gem corn as the inspiration for fabric selection.
This fabric will be used soon for a cute quilt in a blog hop/pattern release, with the Fat Quarter Shop.
In other news, we're still eating folar. Folar is a Portuguese cake which we make over Easter. Traditionally, you make a few smaller ones and share them with friends and family over the Easter period.
Mum took a turn for the worse on Easter Sunday so I spent most of the day at the hospital waiting for scans and results. She seems to be better now, but the doctors don't seem to know why she takes these turns for the worse as the scans don't show anything that they don't already know is wrong. Hopefully she gets to come home soon. What started as a week scheduled in hospital is now approaching 5 months.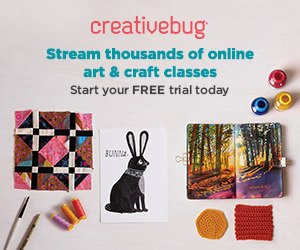 Linking up with blogs in the sidebar