February has already swooshed by even though it still feels as though Christmas was only last week. How is that?!?
Kids have settled back into the new school year and their countless extra activities. They're both so different in the way they approach their school lives, yet I see some similarities too. One is super busy all the time, while the other prefers to float along.
Hubby has had a good roster this past month with a couple of trips to H.K. and to the U.S. (I stocked up on some Art Gallery Fabrics - thank you Amazon Prime for delivering to his hotel). He's had good long breaks in between them so the garden has had lots of attention and it's been nice to have someone to chat with during the day.
Cooking: Super fluffy and delicious chocolate chip pancakes for Shrove Tuesday. I used self-raising flour in the mix, but also added an extra little bit of bi-carb to make them rise that little bit extra.
Reading: The Goodbye Quilt by Susan Wiggs was a sweet book - though I suggest keeping the tissues handy if you're hormonal and have a teenage daughter.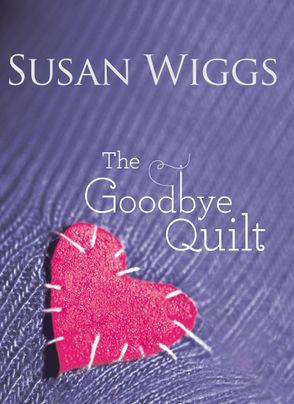 I'm part-way through Fifty-Fifty by James Patterson but I'm not sure I'll finish it before it's time to return it to the library. It's a big heavy book to hold up so I only get through a couple of pages before I give up and go to sleep each night.
Hearing: The pool pump outside just switched on outside and the kettle is starting to heat up the water for me. Anyone else boil their kettle at least double the amount of times they actually get around to making their cup of coffee or tea?
Wishing: Not too severe side-effects for my mum who'll be starting chemo next week.
Enjoying: A quiet morning although it won't last much longer as I have my Friday chores to do. Do you have a day that you set aside for doing certain jobs around your home?
Eating:
Oaty Rounds by Sainsbury's. We tried these for the first time when we were in England a couple of years ago... and loved them! Hubby brought a few packets back last time he had a trip to London, but this is the last packet. We'd better savor them and eat slowly.
Buying: I ordered some bundles of AGF prints which hubby brought home for me this week - so I really need to stop buying fabric and using my stash. Really!
Watching: Pooch Perfect - did you see it? Rebel Wilson is a fun host and even though we're not 'dog' people, we enjoyed watching the groomers battle it out. Is it me, or did it look like the same setting where they film Australian Bake-Off? Did anyone else notice that?
Needing: To sort through my pantry. I'm sure there are all sorts of things out of date in there. When we built the house, it came with a huge walk-in butler type pantry. It's great to store items which we buy in bulk (hello Costco) and kitchen gadgets out of the way, but the problem is that it gets quite untidy in there.
Wearing: Leggings and a t-shirt after my walk this morning.
Following: I discovered a new blog called 'My Quiet Life in Sussex' which then led me to coming across a whole new genre of blogs about simple living.
Sorting: Old clothes and old linen. It's time to clear out the drawers and cupboards of things we don't use or wear anymore and donate them to charity. Perhaps they'll be useful to someone else.
Saving: bread tags, though admittedly, I'm not sure what for? I read somewhere asking for locals to save them for a charity, but I can't remember which one. Whoops! I've also heard of people saving bottle tops and teabag tops for various other charities. What have you heard/saved?
Feeling: tired and looking forward to a sleep-in tomorrow morning.
If you'd like to Take Stock too, here is the list of the 15 prompts which I've used.
Making:
Cooking:
Reading:
Hearing:
Wishing:
Enjoying:
Eating:
Buying:
Watching:
Needing:
Wearing:
Following:
Sorting:
Saving:
Feeling:
The original (longer list) Taking Stock can be found at Meet me at Mike's blog.