It's Thursday again - how quickly does the week swing around?!?!
LeeAnna of Not Afraid of Color has declared June to be ice-cream month. How fabulous is that! Ice-cream is one of my favourite things. I try to limit keeping much at home, otherwise it gets eaten, way too fast, and usually by me.
Today's prompt is: What is your favourite flavour of ice cream at the moment? Who makes it? Do you have more than one favourite? Soft serve or dipped? Do you buy it in the huge box or a pint at a time?
My absolute favourite is Connoisseur Cafe Grande. It comes in a 1 litre tub of absolute deliciousness. This is what the description says about it on the Connoisseur website:
Inspired by the skilled hand of a barista coaxing the perfect espresso from his 'machina', our Café Grande is created for true coffee ice cream aficionados. We craft Café Grande from a special blend of Arabica and Robusta coffee beans, and rich cream. We add to the allure with delectable chocolate-coated almonds and a swirl of GRAND MARNIER® Sauce.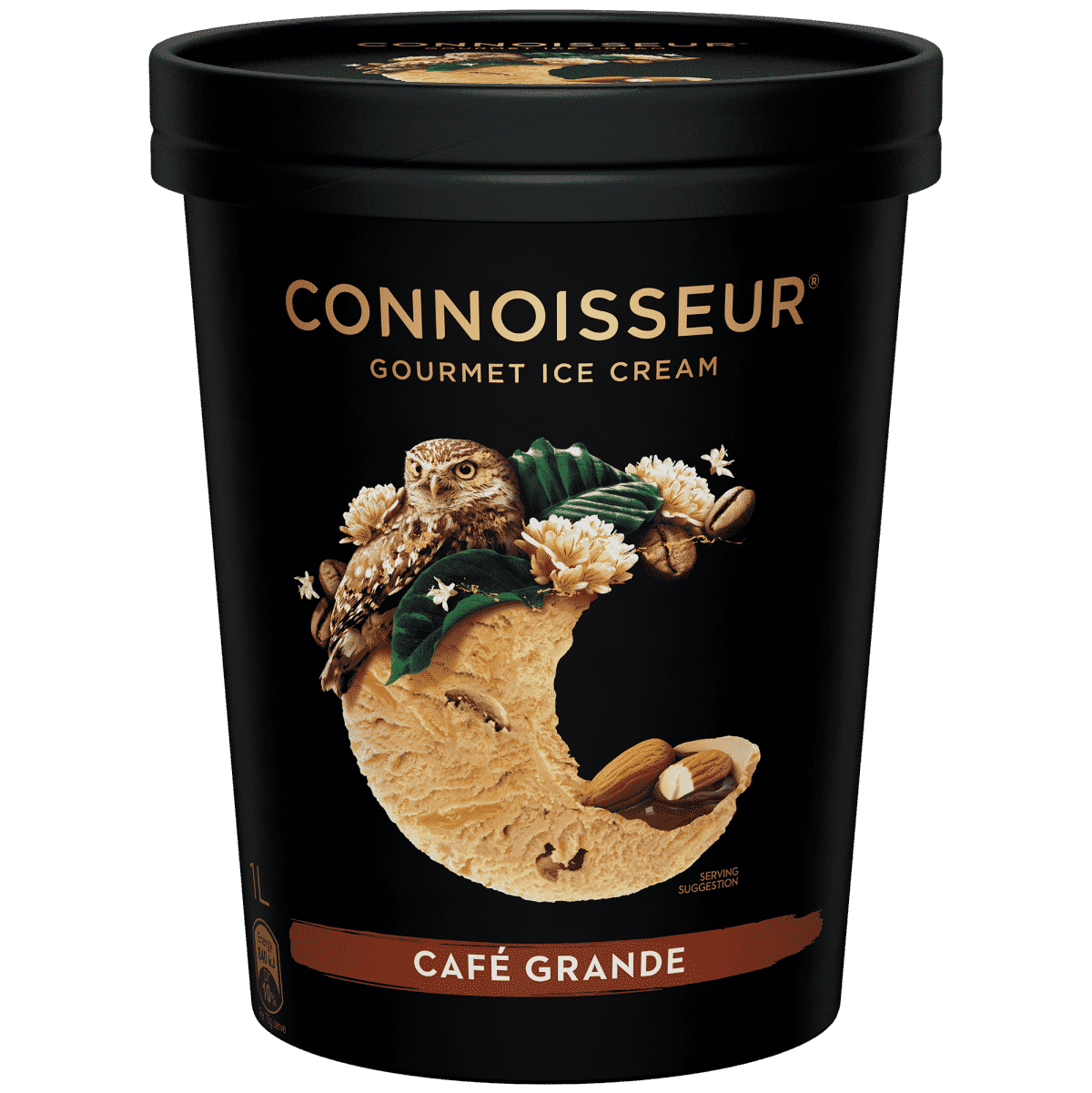 Now on to my week. I worked a few days since last Thursday and unfortunately, haven't spent a whole lot of time in the sewing room. I did manage to finish my Kawandi in blue and love how it turned out. This one was stitched with Aurifil 12 weight cotton thread in white.
I now have 6 of these table mat size Kawandi quilts, all made solely from my scrap tubs. I'll probably share more on these later in the week when I get some nice pictures.
Out and about - I take my doggies out for a walk just about every day. If it's not a work day, we wait until around 10am to head out. By this time, all of the school kids are well and truly gone and the morning walkers have been by.
It's not necessarily to anywhere exciting, just around our neighbourhood. They like to sniff at the same bushes and fences and know exactly where the places are when they score a treat for good behaviour. I'm trying to teach them to stop before they run across the road - they do stop - but only because they'll get a treat after we've walked "nicely" across the street.
I saw this bright and happy painted van this morning out on our walk. That design would make a fabulous quilt block. I may need to try it out soon.
The garden is looking quite tired and ready for winter hibernation. We do have have some jonquils already flowering. They're meant to flower mid-winter through to early spring, but seeing as today is the first day of winter here, these have been a little bit eager to put on a show.
Last night, I was catching up on some blog reading. A blogger who I have known for years is Jennifer of Elefantz Designs. I do enjoy catching up with what she has been up to around her kitchen, home and garden. Jenny linked to a YouTube video by a German woman who made sourdough starter, without the need to discard any. I clicked through the link and before I knew it, I'd gone down a rabbit-hole of bread baking videos.
I saw a very simple bread recipe which only required 2 cups of flour, 1 cup of water, a sprinkle of salt and 1-2 tsps of dry yeast. Then it's stirred with a silicon spoon and only lightly needed (in the bowl) until it's all together. Really simple.
I just HAD to try it today... and YUM!
And because the oven was on, I decided that I needed to make a big batch of sausage rolls. These ones were made with pork mince, grated carrot and zucchini. I seasoned them with some harissa and extra coriander. These will hopefully last a couple of days in the fridge before they're all gobbled by my kids. So long as there are enough for school lunch boxes tomorrow, I'm happy.
A couple of weeks ago, I signed up for the 60 day free classes over on Creative Bug. There are some great quilting/sewing videos, but also drawing and painting (and everything else in between).
On a whim, I grabbed my daughters watercolour set, my old water colour pencils from school (these are at least 30 years old) and had a play around while watching the online class.
Not brilliant, but I really enjoyed myself. The paper was not loving all of the water and I'm pretty sure it's seeped through a few pages, but hey, creativity is messy.
Linking with Not Afraid of Colour